Parent Teacher Community Committee Update 25 May 2018
As we head into the last 2 weeks of the school year, the PTC have many exciting notes to share with our GEMS parent community.
---
FAMILY FUN DAY
On Saturday 9th June, from 2 – 6 pm, head on down to GEMS World Academy (Singapore), come rain or shine!
We have planned an exciting afternoon for the whole family, with activities for all ages and interests. There will be live entertainment, games, great food and the chance to dunk your favourite teacher at the special "Dunk Tank".
With over 700 RSVPs already please remember to keep an eye on your children as supervision of your child/ren is your responsibility.
Please register to attend and stand in line to win some great Lucky Draw prizes.
Registration closes on Friday the 1st June, however, you are still welcome to attend without registering but your name will unfortunately not be in the Lucky Draw to win any prizes.
---
TIN CANS FOR FAMILY FUN DAY ACTIVITY
Thank you to those who sent in empty tin cans. They are being decorated and will be used for our "Can-Lah" game at the Family Fun Day! We have enough now.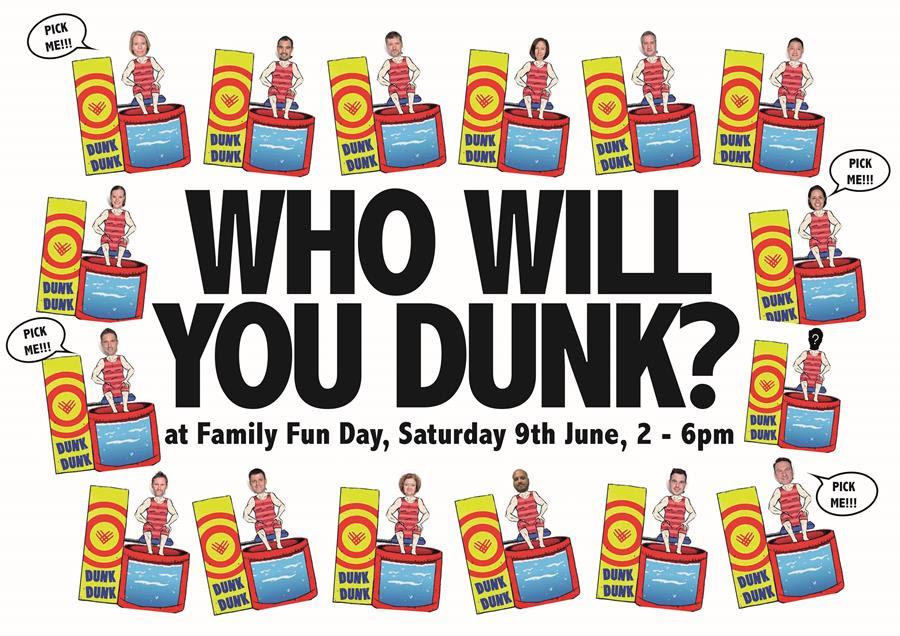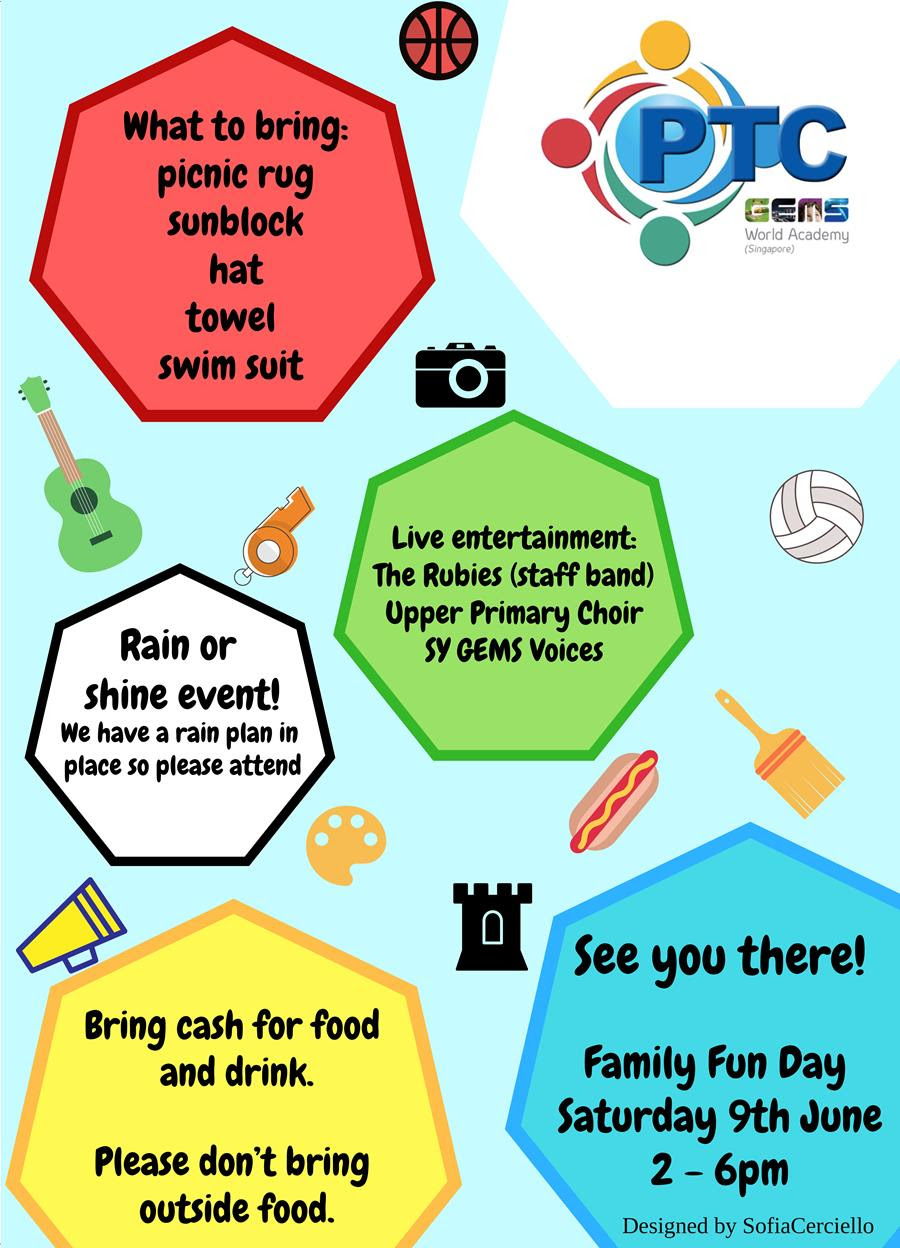 ---
VOLUNTEERS FOR DRINKS STALL AT FAMILY FUN DAY
The PTC are looking for parents who are able to assist us in selling refreshments at our Drinks Stalls at the Family Fun Day. If you'd like to help out for an hour slot on the day, please volunteer by registering here.
---
TEACHER AND FACULTY APPRECIATION AFTERNOON
We will be hosting another Appreciation Afternoon for the Teachers and Staff of GEMS (Singapore) on Tuesday 12th June, after school.
Please, could parents send in some sweet and savoury treats and finger foods for the staff to enjoy with coffee on that day?
In the meantime, we are encouraging the students to write a note of appreciation to their teacher/s. This will take place during lunchtime outside the canteen on the 5th and 6th June.
---
PRE-LOVED UNIFORMS AND USED UNIFORM SALE
We are collecting pre-loved school uniforms and sports kits, which will be sold on the 10th, 13th and 14th August. All money raised will be donated to a local charity – Siloam Xperience.
There is a collection box at the Parent Relations desk in the Main Lobby and we welcome donations of uniforms during the school holidays too.
---
BOOK COLLECTION
The PTC are collecting pre-loved books including novels, children's books, recipe books, reference books, cooking books etc. If you are doing a clean-out or moving, please donate your books to us and we will use them to raise funds for one of our charity projects in the new school year.
Boxes for collection are with Shelley Hamilton at the Parent Relations desk at the Main Lobby.
---
BOXES FOR THE ART DEPARTMENT
At the beginning of the next school year, the Arts Team will be working with all students to create a  whole school collaborative artwork using small cardboard boxes. (That's a lot of boxes.)
The art department needs your help in collecting these small boxes starting from NOW.
The types of boxes we need are:
-Toothpaste boxes
– Muesli bar (no nuts) / biscuit boxes
-Small cereal boxes
-Cosmetic boxes
-Stationary supplies boxes
-Kitchen cling wrap/foil boxes
-Shoe boxes
-Small toy boxes
-Teabag boxes
-Chocolate boxes- especially Toblerone
-Empty matchboxes
-Rolls-from cling wrap/foil, kitchen towel
(Square, rectangular, triangular, cylinder….all shapes are welcome)
Collection boxes will be placed by Shelley's desk (Parent Relations) in the Main Lobby and in all 3 Art rooms. If you could carefully open them up along the glued seam to make them flat that would be even better – thank you.
---
Please feel free to send us an email to the GEMS (Singapore) PTC subcommittees representatives 
ptc@g
wa.edu.sg
 or click this link to send us your feedback  
PTC Feedback Form
.
Kind Regards,
On behalf of: The GEMS Parent Teacher Community