Parent Teacher Community Committee Update 27 April 2018
With only seven weeks left, yes that's right ONLY SEVEN WEEKS left of the academic year, this PTC eNewsletter is jam-packed full with all the latest updates.
To keep updated on the latest events at GEMS (Singapore) check out the Events Calendar and to view term dates, public holidays and school closure dates check out the Academic Calendar.
---
FIRST AID TRAINING
Last Saturday, six parents and one secondary student took part in the First Aid course at GEMS (Singapore). We covered CPR, AED, burns, shock, head and neck Injuries, cardiac arrest, choking and fainting as well as many other life-saving topics.
A special mention to Rio Kimura who was our first student to attend. We hope to encourage more secondary students to attend the next one.
ROAD SAFETY WEEK
A big thank you to the following parents for helping out with lunchtime activities during the week – Kyaw Kyaw Htike, Miwa Tajima, On-Usah Chiengkul, Kerry Player, Mona Bowers, Kameni Kotecha, Meenu Wahl-Devlin and Claire Venter. The artworks are all on display next to the playground.
The PTC would also like to extend a special thank you to Malina Halim who took the role of "Bus Aunty" in the EY/PY assembly. Well done to the Student Council, Grade 2 students and Ms Samuel for a successful event.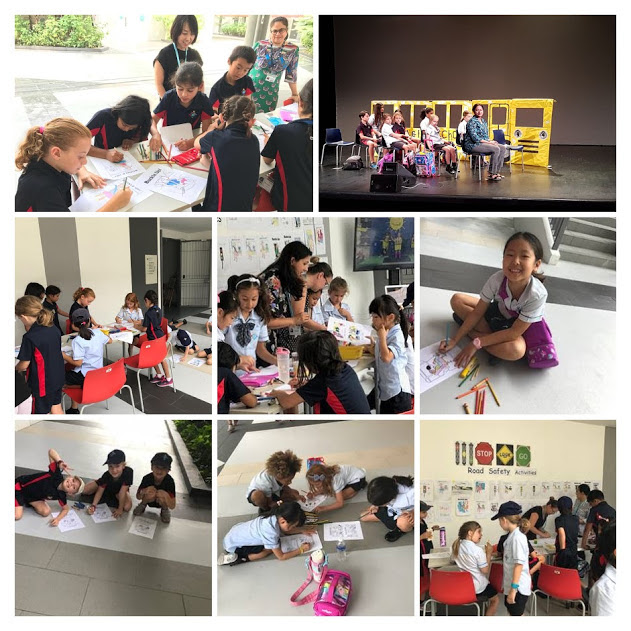 ---
FAMILY FUN DAY
Our Family Fun Day will take place on Saturday  9th June from 2:00 pm – 6:00 pm. It will be a fun-filled afternoon with entertainment, music, games, activities and yummy food.
Please RSVP to attend our first event of this kind, and stand in line to win some great lucky draw prizes on the day.
OFF-CAMPUS PARENT COMMUNITY EVENING
GEMS World Academy (Singapore) would like to extend an invitation to our parent community to attend our Off-Campus Parent Community Evening.
DETAILS:
When: Tuesday, 8th May 2018
Time: 6:30pm to 8.30pm
Where: The British Club – 73 Bukit Tinggi Road, Singapore 289761
This event will be an informal gathering for our parent community to meet with the Head of School, Richard Henry, as well as the rest of the school leaders who will provide updates on the new strategic plan, developments for next school year as well as an opportunity to ask questions related to the school and education in general. Light refreshments will be provided.
Please use the RSVP link by Friday 4th May to notify us of your attendance. We look forward to seeing you there.
---
PTC EXECUTIVE COMMITTEE ELECTIONS
Nominations are now open for parents to join the GEMS World Academy (Singapore) Parent Teacher Community (PTC) 2018/19 Executive Committee.
Why join the PTC?
You can play an active role in the GEMS (Singapore) community by being apart of the GEMS PTC whose aim is to foster positive relationships that develop and strengthen the community spirit through effective partnerships between the school staff, students and parents.
What's Involved?
Being a member of the PTC Executive Committee involves participating in bi-weekly meetings, liaising with staff to provide feedback, organise PTC events including Cultural Day, Family Fun Day, and so much more.
PTC Positions:
President
Deputy President
Secretary
Treasurer
Communications Officer
Grade Pre-K – K2 Engagement Officer
Grade 1-5 Engagement Officer
Grade 6-8 Engagement Officer
Grade 9-12 Engagement Officer
Canteen Committee Rep
How to Nominate:
To see the full description of each PTC position and to nominate click here.
Election Timeline:
Nominations close Friday 4th May.
Voting opens Wednesday 9th May and closes Wednesday 23rd May.
The 2018/19 PTC Executive Committee will be announced on Monday 4th June.
We encourage you to be an active member the GEMS Parent Teacher Community and support the development of our school. NOMINATE NOW.
PTC LOGO
The PTC are extremely excited to unveil our official logo. We are grateful to Huma Nasir, one of our talented parents for assisting us.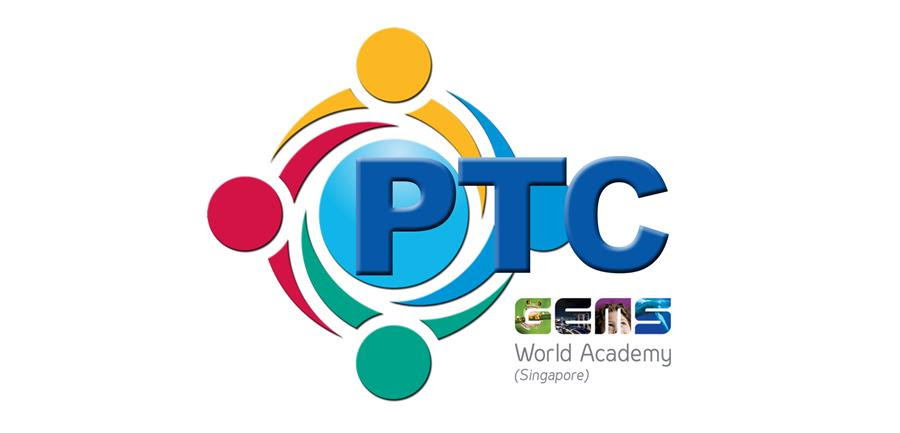 GRASS AREA NEXT TO CAFETERIA
We have been working on plans to develop the green space beside the cafeteria into an adventure style play space. Discussions with both teachers and children have resulted in some exciting developments but we need your help to make this happen!
We are seeking contacts within our school community for the following items: tyres, logs, pallets, planks of wood, pipes and guttering.
Please do not send any items to school however if you feel you are in a position to assist please contact either Mrs Amy Fenton (a.fenton@gwa.edu.sg) or Mrs Lynn White (l.white@gwa.edu.sg).
HOLIDAY WORKSHOPS AND CAMPS
GEMS (Singapore) is excited to introduce our Summer Workshop and Camp Programme. We have selected the best workshop and camp programmes to excite and challenge young minds of all ages.
Keep your children busy and engaged this Summer holiday with a variety of workshops and camps, including:
Workshops:
·      British Council – English as an Additional Language Workshop
·      British Council – Academic and Leadership Skills Training
·      Chess
·      DIY Solar Car
·      Magic Bubble
·      Aeronautics
·      Archery
·      Arts Fiesta
·      Dance Fusion with Arts
·      Inline Skating
·      Music Producer (Digital Music)
·      Rock Climbing
·      Self-Defence Sports
Camps:
·      5 day SOMOS Summer Camp
·      5 day Whizz Kidz Summer Camp
·      5 day and 3 day BrainBuilder Maths Camp
BOOK NOW: GEMS Summer Workshop and Camp Programme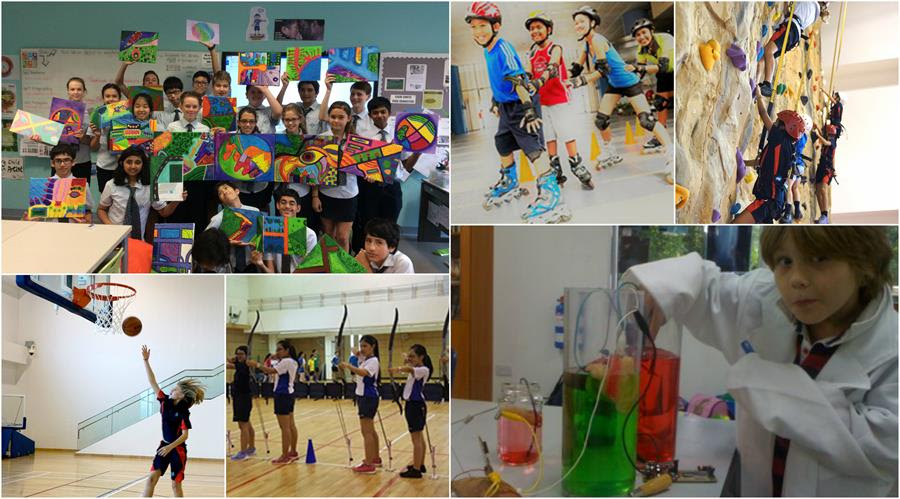 Kind Regards,
On behalf of: The GEMS Parent Teacher Community